Methyl Amines (CH3NH2)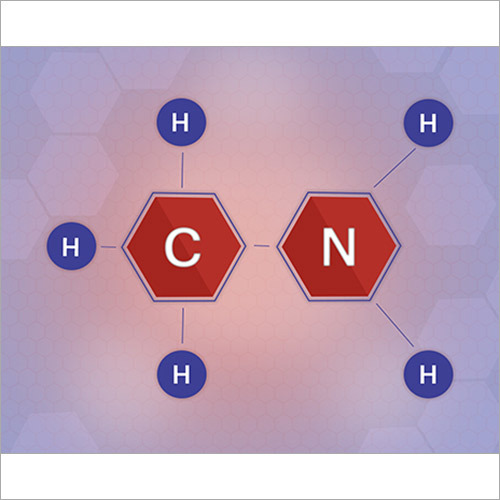 Methyl Amines (CH3NH2)
Price And Quantity
Kilograms/Kilograms

82.00 - 95.00 INR
Product Specifications
31.05 g/mol Grams (g)

Industrial Grade
Industrial, medicine, Pharmaceutical
Product Description
Methyl amines refer to a group of organic compounds that contain a methyl group (-CH3) bonded to one or more amine (-NH2) groups. They find various applications in industries such as pharmaceuticals, agriculture, and chemical synthesis.
Frequently asked questions:
Q: What are the different types of methyl amines?
A: Methyl amines include three primary compounds: methylamine (CH3NH2), dimethylamine (CH3)2NH, and trimethylamine (CH3)3N. These compounds differ in the number of methyl groups bonded to the nitrogen atom.
Q: What are the common uses of methyl amines?
A: Methyl amines have diverse applications in various industries. They are frequently utilized in the synthesis of pharmaceuticals, agricultural chemicals, and surfactants. Methyl amines are also employed as catalysts, intermediates, and solvents in chemical manufacturing processes.
Q: Are methyl amines hazardous to health?
A: Methyl amines can pose health hazards, and precautions should be taken when handling them. They may cause respiratory irritation, eye and skin irritation, and, in high concentrations, can be toxic when inhaled or ingested. It is crucial to follow appropriate safety measures, wear protective equipment, and work in well-ventilated areas when dealing with methyl amines.
Q: How are methyl amines produced?
A: Methyl amines are commonly produced through the reaction of formaldehyde (CH2O) with ammonia (NH3) or through the reaction of methanol (CH3OH) with ammonia. These reactions yield the corresponding methyl amine compounds, depending on the stoichiometry and reaction conditions.
Q: Can methyl amines be stored and transported safely?
A: Methyl amines are typically stored and transported as liquids under specific conditions. They are often stored in well-sealed containers made of compatible materials to prevent leakage or spills. Proper labeling, handling, and compliance with regulations are crucial during storage and transportation to ensure safety.