Ammonium hydroxide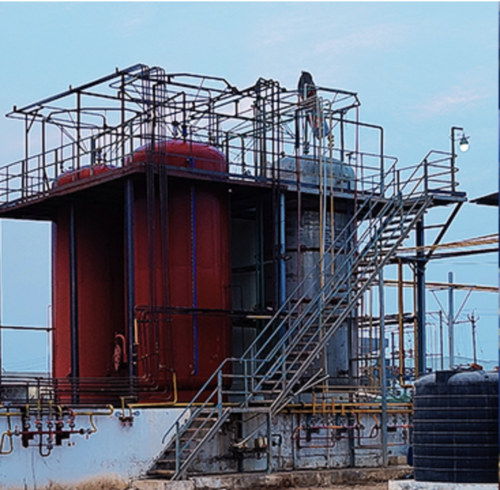 Ammonium hydroxide
Price And Quantity
Product Specifications
37.7 C

Ammonia Solution, Liquor Ammonia, Ammonia Water, Aqua Ammonia, Ammoniacal Liquor, Aqueous Ammonia
Not available.

880 Kilogram per cubic meter (kg/m3)
About 32 g per 100 mL of water at 25C.

Pungent
NH4OH

Inorganic Chemicals
Ammonium Hydroxide

1336-21-6
Other

Commercial Grade is 25%
Inorganic Solvent

Liquor Ammonia can be used in the pharmaceutical industry and rubber industries. It can also be used in wastewater treatment plants and the food and beverage industry as a stabiliser, neutraliser and source of nitrogen.
Product Description
Ammonia in water is commonly known as Liquor Ammonia. It is safe to handle and helps to avoid the hazards accompanying Ammonia Gas by reducing the vapour pressure. It is an inorganic chemical/solvent with a wide range of applications in various chemical industries like Pharmaceuticals, rubber etc. It is a colourless liquid; in concentrated form, ammonium hydroxide can cause burns on contact with the skin; ordinary household ammonia, used as a cleanser, is dilute ammonium hydroxide.
The water solution is generally represented by the formula NH4OH; commercial grade ammonia solution has 25% Ammonia present.

Trade Information
1 Week

Tanker: Capacities: 10, 16, 21, 25, 28 MT Carboys: Capacities: 25L, 35L, 50L Drums: Capacities: 100L-250L IBC: Capacities: 1000L Bottle: Capacities: 450 mL ISO Tanks: Capacities: 20.5 MT
All India

1. Bureau of Indian Standards (BIS) 2. ISO 9001:2008 3. WHO-GMP 4. OHSAS 18001:2007 for Occupational Health & Safety Management System 5. ISO 14001:2015 for Environmental Management System